Community Policing Division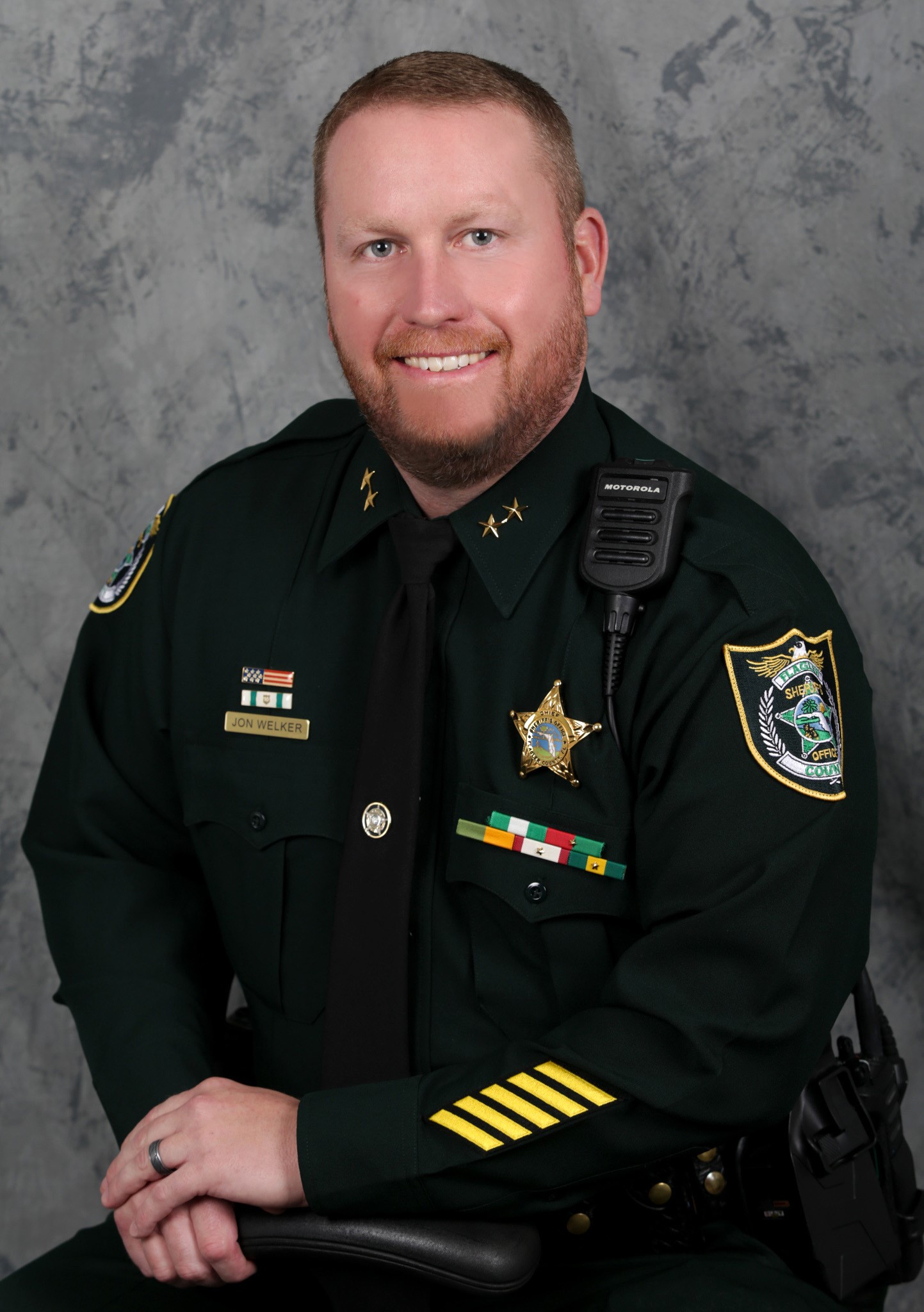 Chief Jon Welker
Division Chief
Email: JWelker@flaglersheriff.com
(386) 586-4865
The Community Policing Division is the largest division in the Sheriff's Office. It is made up of sworn deputies who are assigned to such areas as patrol, special operations, traffic enforcement, marine, SWAT, ERT, agriculture patrol, bike patrol, and K-9.
Community Policing Division
The Flagler County Sheriff's Office is dedicated to providing the highest quality of service to the citizens of Flagler County. We believe in a Guardianship Community-oriented approach to policing and strive to address the quality of life and crime concerns of our citizens.
The Community Policing Division, or uniform patrol, is the most visible Division of the Sheriff's Office. These are the deputies patrolling the neighborhoods and businesses and are usually often the first deputies to respond to calls for service. These dedicated deputies put themselves in harm's way each day in order to be the first to give aid to a victim, engage a suspect, or stabilize a violent situation. These deputies truly follow our Agency motto, "An honor to serve – A duty to protect."
In 2017 the Community Policing Division was restructured to reflect the three distinct and unique communities of Flagler County:
District 1: Beaches – The Beachfront community and Barrier Island. (City of Marineland – Hammock – Painters Hill – Beverly Beach – City of Flagler Beach).
District 2: Palm Coast – The Urban Core of the County. (City Limits of Palm Coast)
District 3: Flagler West – The west side of the county including all ranches and farmland (Espanola – Favoretta – Daytona North – Flagler Estates – St. Johns Park – Korona – City of Bunnell).
The purpose of District Policing is to allow deputies the ability to familiarize themselves with particular areas of the county in order to build partnerships with the residents and businesses of each district. This gives deputies the ability to address the public safety and quality of life issues that are unique to each district while being held accountable for crime in their assigned district. The overall goal is to deliver crime reduction strategies using Guardianship Policing methods that take into account the diversity and unique needs of Flagler County.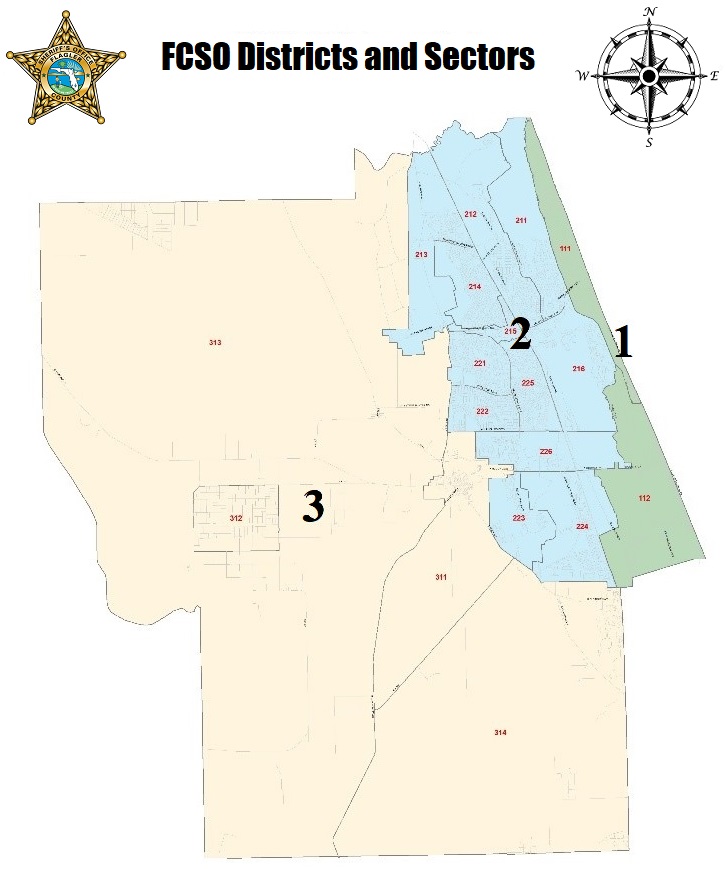 Districts 1 and 3
Commander Ryan Emery
Phone: 386-586-4840
Email: REmery@flaglersheriff.com
61 Sheriff EW Johnston Dr, Bunnell, FL 32110


District 2
Commander Kenny Goncalves
Palm Coast Services
Phone: 386-586-2627
Email: KGoncalves@FlaglerSheriff.com
District Office – Palm Coast
14 Palm Harbor Village Way, Palm Coast, FL 32137
Special Operations
Commander Scott Vedder
Phone: 386-586-4814
Email: SVedder@FlaglerSheriff.com
61 Sheriff EW Johnston Dr, Bunnell, FL 32110
Watch Commanders
Commander Jon Dopp
Email: JDopp@FlaglerSheriff.com
Commander Brian Finn
Email: BFinn@FlaglerSheriff.com
61 Sheriff EW Johnston Dr, Bunnell, FL 32110
City of Palm Coast Liaison
Commander Phil Reynolds
Phone: 386-986-4794
Email: PReynolds@FlaglerSheriff.com
160 Lake Avenue, Palm Coast, FL 32164
Learn more about SPECIALIZED UNITS: