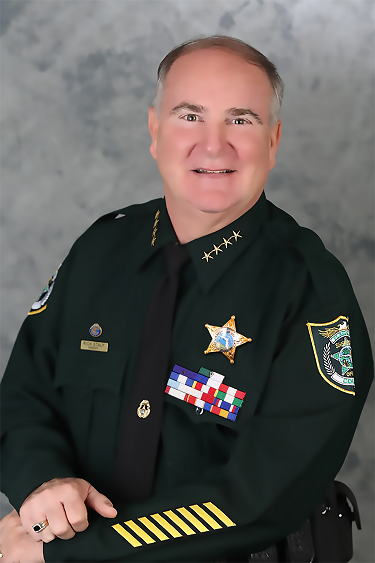 Sheriff Rick Staly was elected Sheriff on November 8, 2016 and was sworn-in as Flagler County's 18th Sheriff on January 3, 2017 and was overwhelmingly re-elected in 2020. As Sheriff, he leads a work force of more than 300 employees with a budget of $30 million dollars.
Sheriff Staly began his law enforcement career in 1975 as a police officer in Oviedo, and later in Altamonte Springs. He served for 23 years at the Orange County, Florida, Sheriff's Office, being promoted through the ranks to undersheriff, or second-in-command, of the fourth largest sheriff's office in Florida and the thirteenth largest sheriff's office in the nation where he commanded a force of 2,000 employees and a budget of $120 million dollars.
After retiring from Orange County in 2001 he remained a sworn reserve Deputy Sheriff with the Seminole County Sheriff's Office while working in the private security industry as a Senior Vice President with an international company responsible for all security operations world-wide. In 2008, he started his own security company based in Palm Coast, FL. After growing the company to 128 employees with annual revenue of $3.5 million dollars, he sold the company to a national security firm in 2012. Sheriff Staly later joined the Flagler County Sheriff's Office where he served as the Undersheriff from 2013 through 2014.
Sheriff Staly holds a Master's degree in Justice Administration from the University of Louisville and a Bachelor's degree in Criminal Justice from Rollins College. Sheriff Staly is a graduate of the 177th Session of the FBI National Academy, the Southern Police Institute's 79th Administrative Officer's Course and is trained in Homeland Security. Sheriff Staly also graduated from the 112th Session of the National Sheriff's Institute and the 79th Session of the FBI L.E.E.D.S. program.
During Sheriff Staly's more than 40 years of public safety service, he has received numerous awards, commendations and medals, including the Medal of Valor, Purple Heart Medal and Florida Governor's Medal of Heroism after being shot three times while saving the life of a fellow deputy sheriff. In 2019, he was selected as 1 of 5 finalists for the National Rifle Association's (NRA) Law Enforcement Officer of the Year award.
Sheriff Staly serves as a Vice Chair for the Commission on Florida Law Enforcement Accreditation and is Chairman of the Board of Directors of the Florida Sheriffs Youth Ranches, serves on the Board of Directors for the Florida Sheriff's Association and is Vice President of the Florida Deputy Sheriff's Association. He is an active member of the Volusia-Flagler Police Chiefs Association, the B.P.O.E. Elks of Palm Coast, Bunnell Lodge 200 F.&A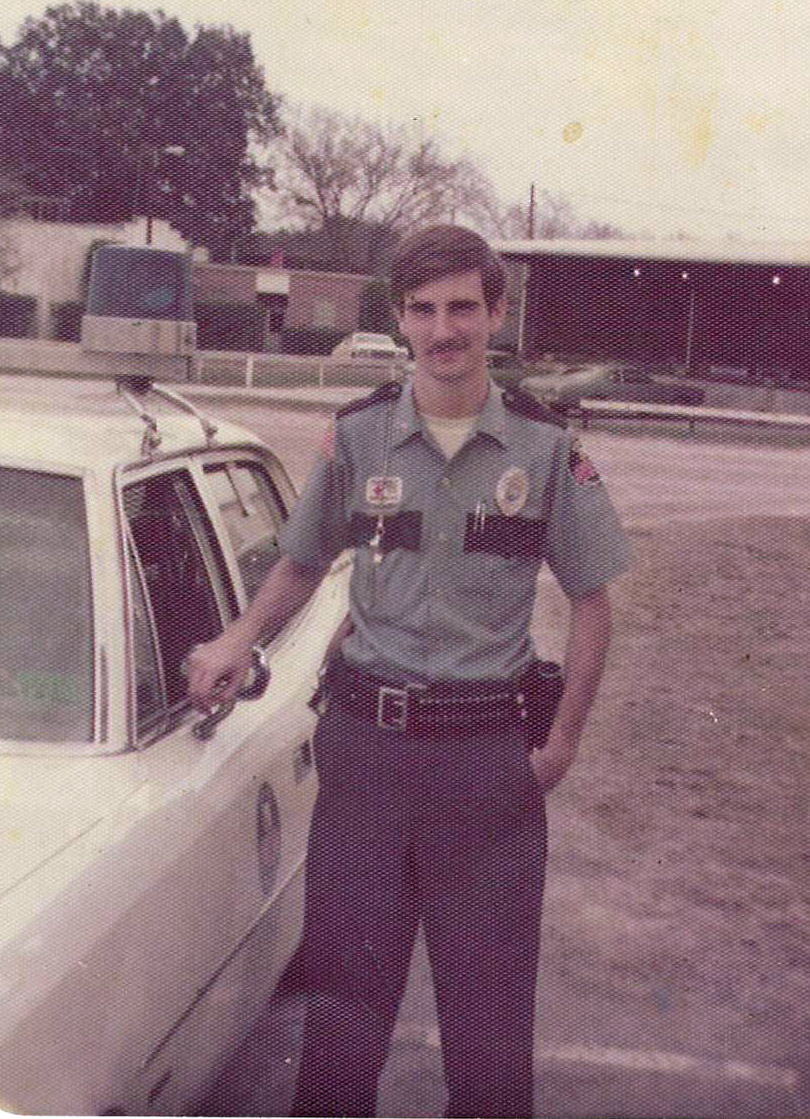 .M., and the Flagler County Gun and Archery Club. He is a life member of the National Rifle Association. Sheriff Staly has been awarded life memberships in the National Sheriff's Association, International Association Chiefs of Police, Southern Police Institute Alumni Association and the Florida Police Chiefs Association. In 2015, President Obama awarded Sheriff Staly the President's Lifetime Achievement Award.
Sheriff Staly and his wife, Debbie, are members of Flagler Beach United Methodist Church and live in Bunnell. Sheriff Staly has two grown daughters, Lauren and Diana, and three grandchildren, Aiden, Lexi and Adalynn.
You can contact Sheriff Rick Staly at 386-586-4891 or by emailing sheriff@flaglersheriff.com.