Sheriff Robert E. "Bob" McCarthy
14th flagler county sheriff (1983–2001)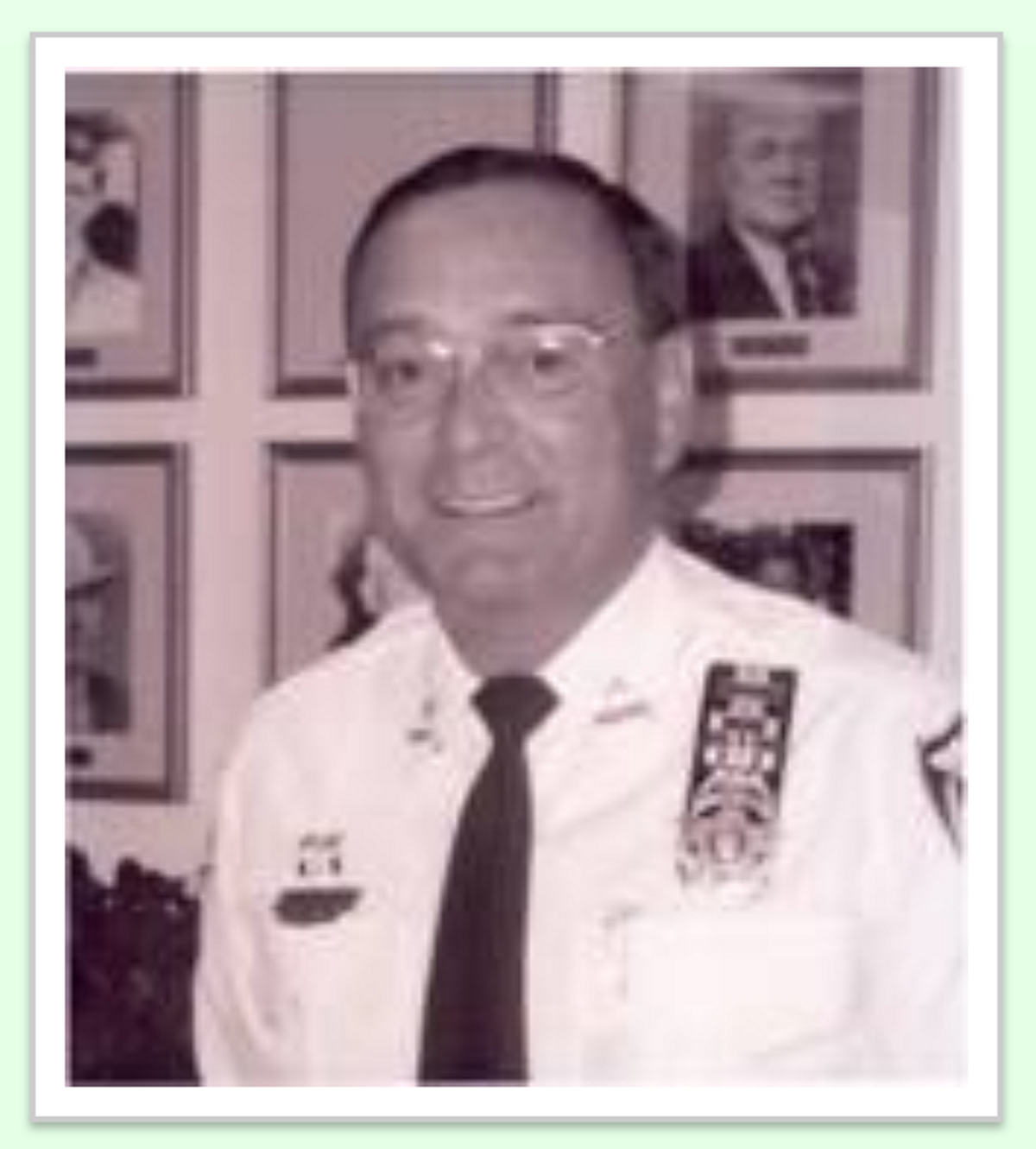 Sheriff McCarthy is the longest-serving Sheriff in Flagler County history having served seventeen consecutive years. A New Jersey native, Sheriff McCarthy was appointed by Governor Bob Graham on February 8, 1983, to serve the remaining term of former Sheriff Bennett. Before his appointment, he had served as Police Chief for Flagler Beach. With a long career in law enforcement, Sheriff McCarthy's time as a Detective Sergeant in the juvenile division in Montville Township, New Jersey, and his service as the Chief of Police in Flagler Beach prepared him to take the reins of the Flagler County Sheriff's Office.
Sheriff McCarthy's first order of business was restoring the public's trust in the Sheriff's Office after Sheriff Bennett's removal left the agency's reputation in tatters. Sheriff McCarthy worked with civic and community-based organizations such as the AARP to establish trust within the community as they battled crime in Flagler County and the "Chemical People", a citizen's task force fighting drugs among the area's youth. During this time, Sheriffs across Florida were battling several drug epidemics leading to the formation of the "Florida Sheriff's Crack Cocaine Task Force" in 1989 to combat the rise in drug-related crimes sweeping the state.
Sheriff McCarthy handled two countywide evacuations caused by wildfires during his tenure. The first fire in 1985 resulted in over 24,000 acres being burned and 331 homes destroyed or damaged. The second massive fire in 1998 resulted in an order by the governor to evacuate the entire county.
During McCarthy's tenure with the Sheriff's Office, he worked diligently to recruit additional officers and several he had served with in Flagler Beach eagerly signed on to work under his command.
McCarthy was a forward-thinking Sheriff and began implementing desperately needed upgrades to the office, the county's jail, and security in the courthouse while being a good steward of taxpayer dollars. A Flagler Tribune article highlights the changes just sixteen months after McCarthy took office, noting austere fiscal decisions designed to keep costs down.
McCarthy used his budget wisely, purchasing desperately needed equipment – including a new surveillance system for monitoring inmates, state-of-the-art equipment for documenting crime suspects, new dispatch equipment, and a remodel and expansion of the communications office and the cross-training of deputies to serve in multiple capacities while encouraging staff to participate in continuing education classes.
During his tenure, the county built a new 134-bed jail and a new Sheriff's Operation's Center on Justice Lane in Bunnell in 1991. The operation's center now serves as the Court and Detention Administration offices and Inmate Visitation Center.
Statistics show that during McCarthy's time in office, arrests increased, and crimes like burglary, murder, and rape had a higher clearance rate than the state average. In addition to serving the public in an elected capacity, Sheriff McCarthy was active in the Florida Sheriffs Association, Boy Scouts of America, Rotary, and the American Legion.