Life's Too Short to Have a Boring Job!
The Flagler County Sheriff's Office is committed to providing its citizens with a diverse, competent, trained, and professional workforce by hiring highly qualified candidates. The FCSO is an Equal Opportunity Employer and strives to reflect the diversity found in the community we serve.
5 Reasons to Choose FCSO:
Competitive pay and best benefits in the region
Strong Community Support
High Quality Training
Fast Growing Agency = Fast Career Advancement
Anything you want to do in law enforcement or detention, you can do at the FCSO.
Your goals matter here!
If you want to be a part of our FCSO team, we invite you to take a look at the position(s) we currently have available. Click on one of the links for current job vacancies and more information:
A link to the FCSO application for Sworn, Civilian and intern/volunteer positions can be completed and returned to careers@flaglersheriff.com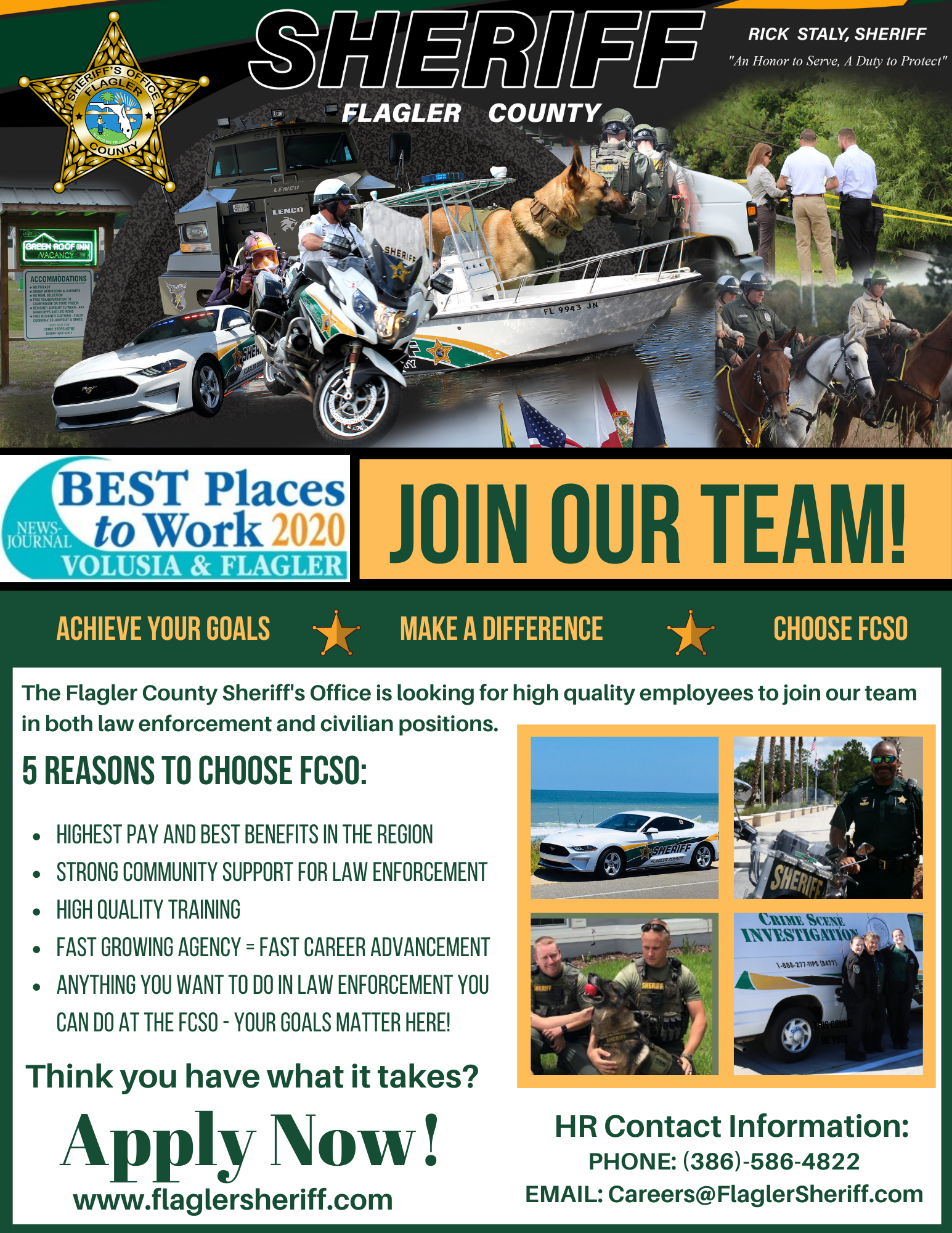 See a glimpse into your future as an FCSO Deputy!
Recruit Rewind https://youtu.be/kXt4zwFbHMk
Recruit Rewind https://youtu.be/TVsFa_bp1TQ