Sheriff James L. Manfre
17th flagler county sheriff (2013–2016)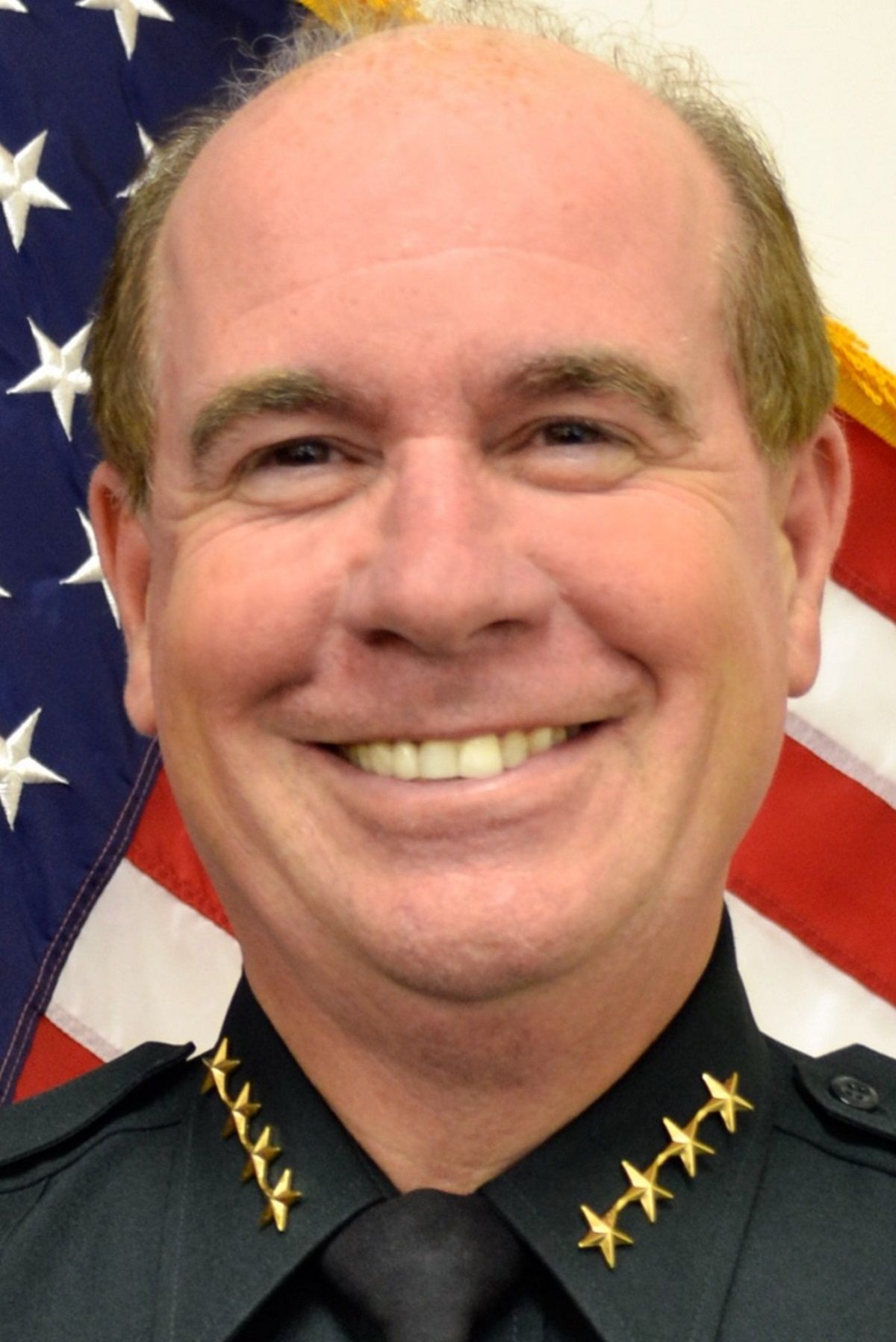 Sheriff Manfre ran again for Sheriff and narrowly won the election in 2012, taking office for the second time in January 2013. Sheriff Manfre campaigned on returning ethics to the Sheriff's Office and law and order to the community along with reducing management. When elected, Sheriff Manfre became the only non-Florida certified law enforcement officer to serve as Sheriff in the State of Florida. He was also the only Sheriff to openly support the legalization of medical marijuana in Florida.
Upon taking office in 2013, he reorganized the agency, reducing and eliminating management positions. This resulted in many layoffs, terminations, and lawsuits. These actions also resulted in the morale of the agency plummeting.
Sheriff Manfre also worked to increase programs protecting the elderly in Flagler County with the Seniors vs. Crime Program, a partnership between the Florida Attorney General's Office and the COP – Citizen Observer Program.
As relations between the public and law enforcement across the nation became strained, Sheriff Manfre implemented body cameras for patrol deputies. Manfre also implemented AEDs or Automatic External Defibrillators in every patrol car so that deputies could provide emergency assistance during a heart attack.
Sheriff Manfre's campaign slogan was "Law and Order" and upon taking office for his second term as Flagler Sheriff he instituted mandatory ethics training. Ironically, Sheriff Manfre would later become embroiled in his own ethics controversy in 2015. After a trial before an Administrative Law Judge and recommendations by the Florida Commission on Ethics, Sheriff Manfre was publicly censured and reprimanded by Florida Governor Rick Scott and ordered to pay a $6,200 fine.
These controversies would once again leave Sheriff Manfre open to challengers. Sheriff Manfre would attempt to retain his position as Flagler's Sheriff but he would again lose in the primary election.