Organizational Services Division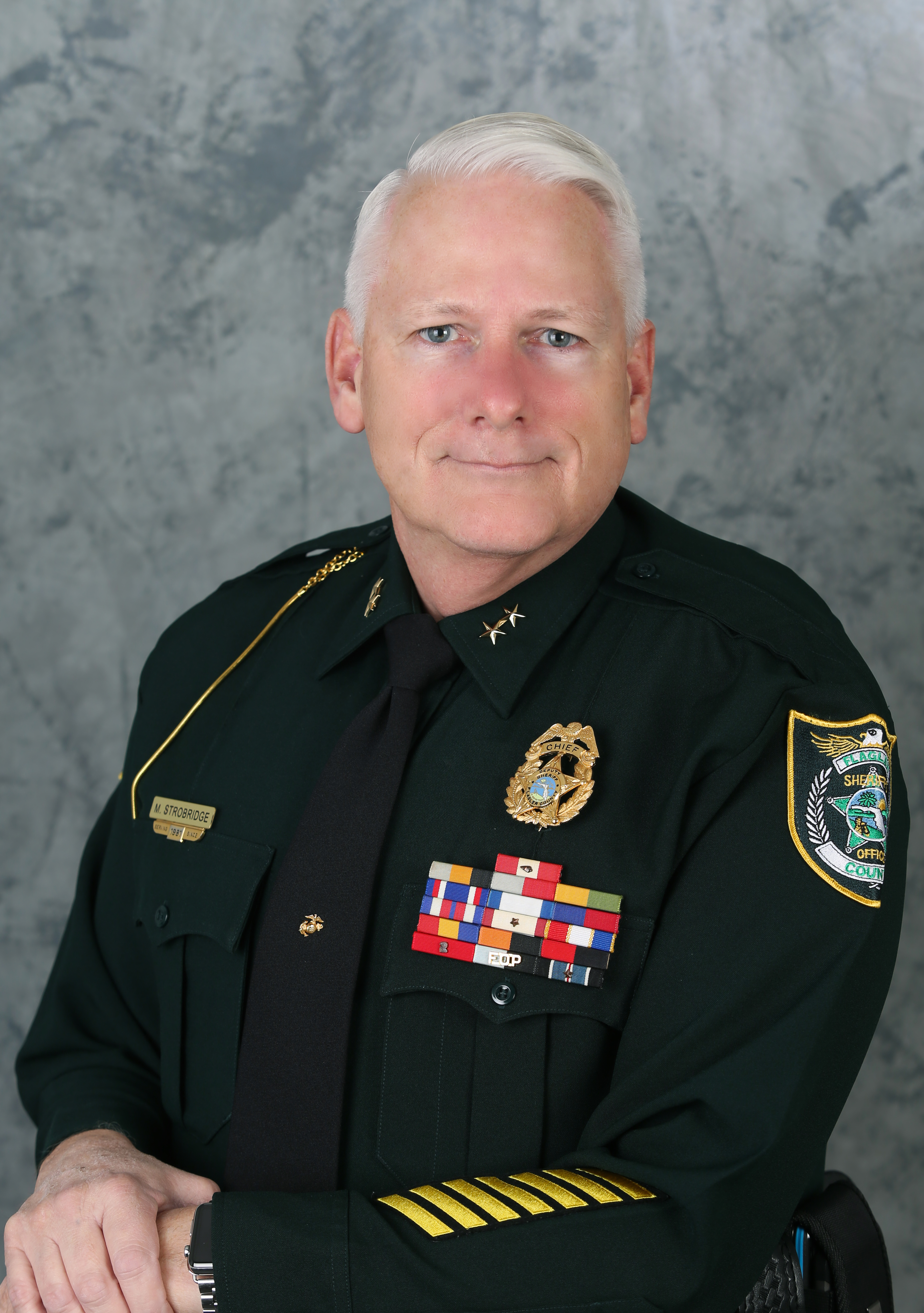 Chief Mark Strobridge
Division Chief
Email: mstrobridge@flaglersheriff.com
(386) 586-4810
The Organizational Services Division encompasses Management, Business, and Volunteer services as well as Public Information Outreach.
Management Services Section
The Management Services Section is responsible for various management support areas of the agency
Emergency Communications Unit
EMERGENCY: 9-1-1 NON-EMERGENCY: 386-313-4911
The Flagler County Sheriff's Emergency Communications Unit is an accredited 9-1-1 center and serves as the county-wide Public Safety Answering Point (PSAP) for all Emergency 9-1-1 calls. The Sheriff's Communications Center answers all emergency and non-emergency phone calls and provides dispatch services for the Sheriff's Office, the cities of Bunnell and Flagler Beach Police Departments, Flagler County Fire/Rescue, City of Palm Coast Fire Department, Bunnell Volunteer Fire Department and the Flagler Beach Fire Department.
Calls for medical assistance are immediately dispatched to Fire and Rescue and Law Enforcement personnel. In cases of a life threatening emergency, a dispatcher will remain on the line with the caller and provide pre-arrival instructions to the caller until the arrival of emergency personnel.
Along with their role as E-9-1-1 dispatchers, communication center personnel complete a variety of activities in support of law enforcement or fire/rescue operations including monitoring of state and national computer databases. The center uses a sophisticated Computer-Aided Dispatch and Records Management System to assist in documenting and dispatching calls for service. Agency also uses a modern 800mhtz radio system for direct communication with first responders.
Records Unit
The records unit is responsible for maintaining all official records of the agency and handling all public information requests. For information on how to obtain a law enforcement report or any other public record, click HERE.
Research & Development
The research and development unit is responsible for conducting research on new initiatives and best practices being discussed for implementation within the agency.
Emergency Management
The Management Services Section Commander is also responsible for liaison with Flagler County Emergency Management and has an intricate role with the county Emergency Operations Center in the event of a natural or man-made disaster.
Innovative Technology
The Management Services Section Commander is responsible for coordinating the Information Technology contract and services used by the Sheriff's Office with the county. Innovative technology is responsible for all hardware and software used by the agency liaison with Flagler County, such as C.A.D., R.M.S. and body-cameras.
Business Services Section
The Business Services Section is responsible for all agency budget and grant functions, accounts payable and accounts receivable, payroll, purchasing and inventory, fleet management and building maintenance.
Public Information Outreach
The Flagler County Sheriff's Office Public Affairs Team is committed to informing the community of events or incidents and maintaining a relationship of trust, cooperation, and respect with the public and the news media. The Media Relations team is responsible for the timely and accurate distribution of information between the Sheriff's Office and the public. On a daily basis, the team interacts with television, radio, print media, social media and other news forums to ensure that the most up-to-date and reliable information is released to the public. For more about Public Record Requests, click HERE.